Asian American & Pacific Islander Heritage Month
Dear Friends of the ACC: 
Nationally observed in May, Asian American & Pacific Islander Heritage Month (AAPIHM) is celebrated in April at Indiana University to allow the entire campus and community to take part in the activities before the semester ends. As part of IU's tradition of honoring the history, culture, and contributions of Asian Americans and Pacific Islanders (AAPI) as well as recognizing the issues affecting the AAPI community and in the diaspora, we would like to invite you to join us by participating in our 2023 AAPIHM programs.

Thank you and we look forward to connecting with you.
---
2023 AAPI Heritage Month

Radical Revelry and Mobilization: Affirming AAPI Stories and Experiences
This year's observance of the Asian American and Pacific Islander Heritage Month serves as an opportunity for us to address recent acts of racism and underscore the importance of the AAPI community in our history and national identity. The incidents of racial discrimination (overt or casual) and racialized violence against people of Asian, Desi, and Pacific Islander heritage remain salient throughout time and place. There endures a vital need for radical and intersectional mobilization to address the root causes of these unfortunate social realities.
Attacks on the AAPI community and diaspora are undoubtedly fueled by a racist political discourse that paints Asians as the source of America's problems—health, economy, security, and ideology. To strengthen our community's resolve against anti-Asian narratives and to fight disinformation, it is necessary to utilize any opportunity we can to uplift and amplify the stories and experiences of AAPI. 
Throughout heritage month and beyond, we will shed light on this very important and ongoing issue by bringing together members of the campus and community in finding new ground for solidarity, affirmation, and radical celebration through various events and programs.  These events include a two-part series of continuing conversations about AAPI experiences inspired by Professor Joel Wong's webinar held on January 26, 2023, a screening of selected AAPI short films at the Buskirk Chumley Theatre, an excerpt of an opera on anti-Asian hate with lyrics drawn from actual experiences of AAPIs, and an arts and activism education panel hosted by Professor Vivek Vellanki, School of Education.  
Our heritage month programs for 2023 AAPI Heritage Month aim to: 
Foster a sense of belonging by recognizing and celebrating the diverse stories and histories of AAPIs on campus and community

Promote awareness of the diverse experiences of Asian American and Asian diaspora

Resist anti-Asian racism by empowering the community with knowledge so they can be informed allies to the AAPI community 

Collaborate with minority groups and allies in developing and exploring ways to address issues of anti-Asian racism, myths, and stereotypes 
---
Please consider supporting AAPI Heritage Month by hosting an educational program that promotes dialogue about the theme and the rich cultural traditions of Asian Americans and immigrants in the United States.
Potential activities could include a panel and/or group discussion, photo or art exhibit, film screening, storytelling, lectures, and/or cultural performances from your organization or from student groups you work with. You may submit your event at any time. 
We look forward to including your event in the 2023 Asian and Asian Pacific Islander Heritage Month.
Asian American & Pacific Islander Heritage Month (AAPIHM) is a month-long celebration which recognizes the contributions of Asian American and Pacific Islanders. In 1977, congressional lawmakers proposed bills for the creation of Asian Pacific American Heritage Month. After passing a law for a 7-day commemoration in 1978, Congress passed Public Law 102-450 in 1992 which annually designated May as Asian/Pacific American Heritage Month. Nationally celebrated in May, AAPIHM is celebrated in April at Indiana University to allow the entire campus and community to take part in the activities before the semester ends.
---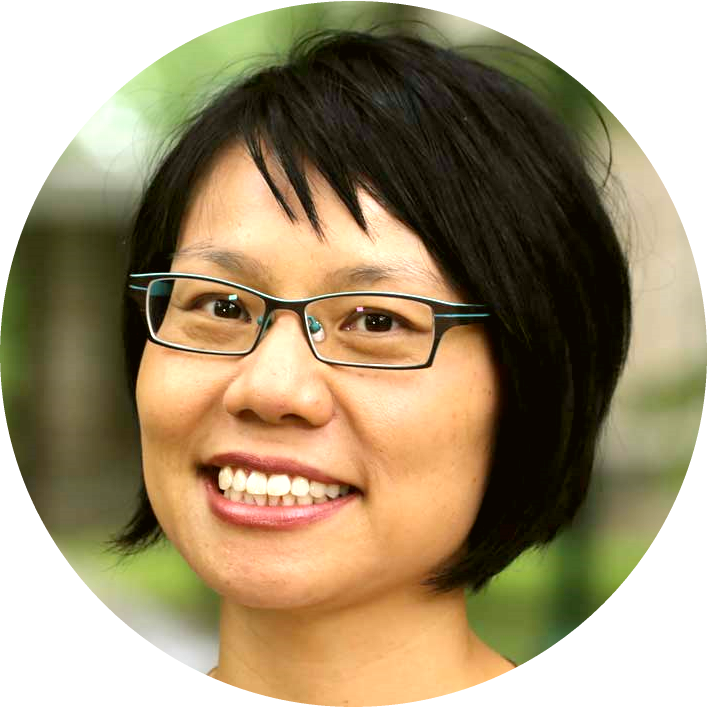 The Asian Culture Center is the heartbeat of the Asian/Asian American/Pacific Islander Community here at IUB. Partnering with the ACC on various events and activities has energized Asian American Studies by drawing new audiences and extending our impact throughout the campus into Bloomington and beyond. We are so grateful for the synergy and dynamism of the ACC!

Ellen Wu, Associate Professor, History Department